2019 Cannabis Round Up – The Good, The Bad, the Fugly!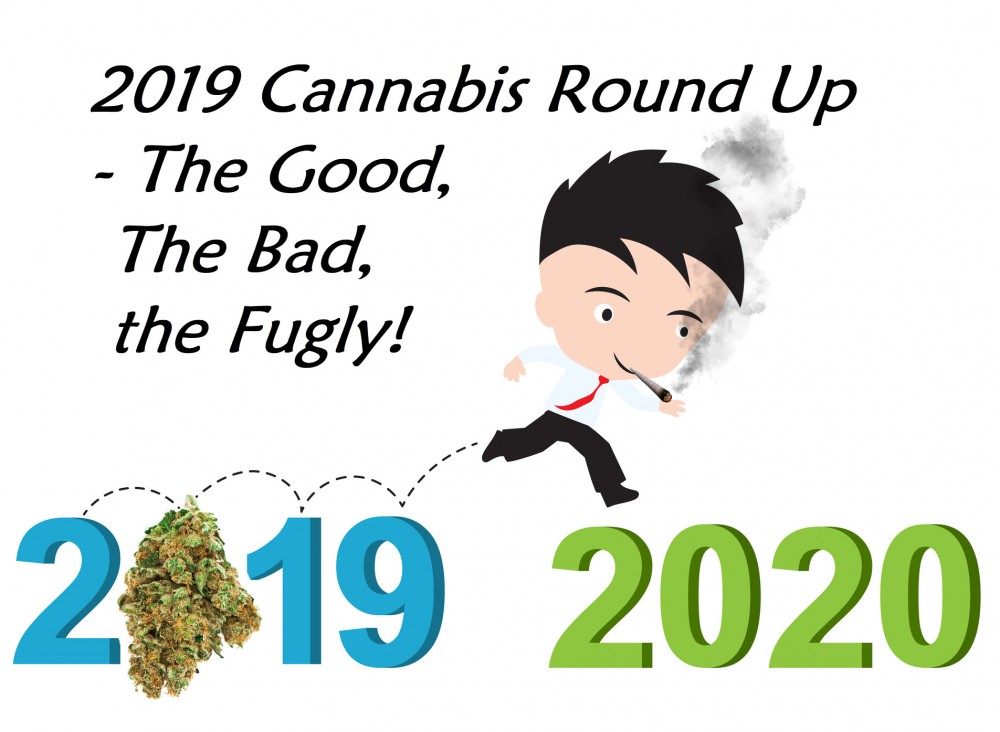 As we come to a close on this whacky year, we'll take a moment to reflect on some of the biggest things that happened to the world of cannabis. While this year didn't mark the end of cannabis prohibition, we have had some interesting developments occur on the global scale.
In order to justify the use of my title, next to every specific event I'll be listing there will be a category listed next to it that will look like this [Good] , [Bad], and [Fugly]. This way you'll know whether the event helped cannabis or not.
Let's take a stroll down memory lane and see what 2019 did for cannabis. I did not place this in a chronological order because it's highly irrelevant.
Vaping Epidemic [Fugly]
This was one of the big news stories that actually hurt the cannabis industry to some degree. While the vaping epidemic had nothing to do with cannabis, and everything to do with the FDA's inability to regulate the market, many people have lost their lives as a result.
It turns out, that the vast majority of the cases reported with the "mysterious vaping illness" were due to the use of black market devices. More specifically, the presence of a vitamin-e acetate was the main culprit according to researchers.
While this has taken a nasty toll in terms of sales for the cannabis industry, the issue was not related to the safety profile of cannabis, but rather the lack of regulatory oversight due to prohibition. Every single death can be attributed to the government's lack of taking action in relation to cannabis.
WHO recommends Rescheduling [Good]
In the beginning of the year the World Health Organization spoke about potentially rescheduling cannabis globally. While they didn't do so on a policy standpoint, they did make a general recommendation to showcase the overall safety of cannabis.
In June of this year, the WHO did release an official report that showcased that cannabis is not as dangerous as people think, and that CBD has no place amongst the controlled substances. This unofficial "greenlight" has since then sparked many legalization efforts.
DEA Authorizes More Cannabis for Research [Good]
The next major development that occurred this year was the DEA requesting "more cannabis for research". Only recently did they approve over 3 million grams of cannabis for research purposes. As of now, most of this cannabis is still coming from Mississippi, however, the DEA is also looking into opening up more licensed growers to get a wider profile of cannabis.
Many researchers complained this year (and every year really) about the quality of the government pot. Some researchers ran tests and found that the cannabis grown in Mississippi is closer to Hemp on a genetic level than cannabis consumed in the marketplace.
Thus, the DEA is revising more facilities to license out grows as well as increase the yield for cannabis research. If you're a statist, you're probably ecstatic about the idea of the government warming up to cannabis. However, if you're a cannabis smoker…you'd be asking "What took them so long?"
Mexico Advances Cannabis Laws (Sort of) [Good] and [Bad]
Another major thing that occurred this year was that Mexico technically legalized cannabis on a national level. This occurred after the Supreme Court for the fifth time voted in favor of a cannabis case within the country.
Within the Mexican constitution, when the Supreme Court votes more than five times on a particular topic, it becomes law. In the case of cannabis, the Supreme Court ruled that "It is a constitutional right of every Mexican to consume/use cannabis" as within the Mexican Constitution they have the freedom of personality.
Once this occurred, the Supreme Court gave legislators a few months to come up with the initial cannabis rules. However, once the deadline was reached, politicians asked for an extension until the end of April 2020.
Nonetheless, there have been a significant advance on the Mexican Cannabis Industry and in all likeliness by 420 on 2020, Mexico might be the 3rd industrialized nation to adopt a legal cannabis system.
Canada Updates its Cannabis System
While Canada did legalize in 2017, and rolled out its first year of cannabis in 2018, it wasn't until 2019 that they permitted the use of edibles and extracts. Up until this point, all of the cannabis products were limited to flower. Of course, this was not a smart move since patients who suffered from respiratory problems could not participate with cannabis as a medicine.
The Canadian government eventually released their plans to include edibles and so forth better known as "Cannabis 2.0". More changes are bound to occur as the industry matures.
House Passes MORE Act
Our final nugget of information is the most recent passing of the MORE Act in the House Judiciary Committee. While this is an "historic event", the bill now needs to pass the Senate and Congress meaning, that it won't happen until after the US Presidential election in 2020.
This is mainly because for both Republicans and Democrats, cannabis this year will be a strong talking point. Both parties would much rather prefer to use it as a political platform than to simply "give people what they want".
Nonetheless, it does indicate that the attitude of the US is now mostly in favor of cannabis. A Recent pole found that 97% of Americans support medical cannabis, and roughly 85% support recreational cannabis. An All-time high!
MARIJAUANA 2019, YOU BET…
HOTTEST CANNABIS TRENDS RIGHT NOW, CLICK HERE.
OR..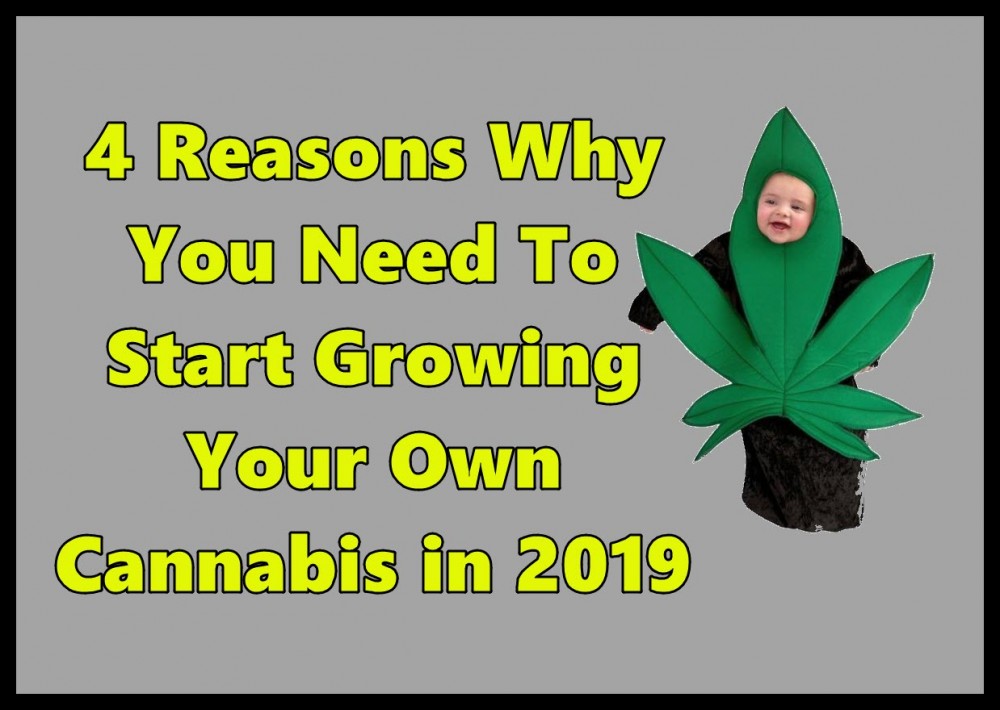 WHY YOU SHOULD GROW YOUR OWN WEED IN 2019?