Did Bruce Linton Getting Fired Cause the Cannabis Stock Market Crash?
We got to talk to Bruce Linton, ex-CEO of Canopy Growth, on our Pro Cannabis Media show, and ask him if he thought his firing caused the stock market crash that later became the great unwinding of the cannabis stock market bubble.
Does Bruce wish he had his job back? We asked him that, too.
Did he firing cause the crash or was he just a "canary in a coal mine", an event that hinted at the coming dangers that lie ahead for cannabis stocks? Watch this eposide of "In the Weeds with Jimmy Young" to find out what not only Bruce Linton had to say, but also former mayoral candidate, Tito Jackson, has going on in the Massachusetts weed scene. Click the play button below!
[embedded content]
One idea to keep in mind is that causation and correlation are two different things in statistics, and maybe in this case as well. Was Bruce a cause or sympton, was it inevitable that the stock bubble was going to crash with or without Bruce Linton as the CEO of Canopy Growth?
WOULD BRUCE GO BACK TO CANOPY, WATCH THESE OTHER INTERVIEWS…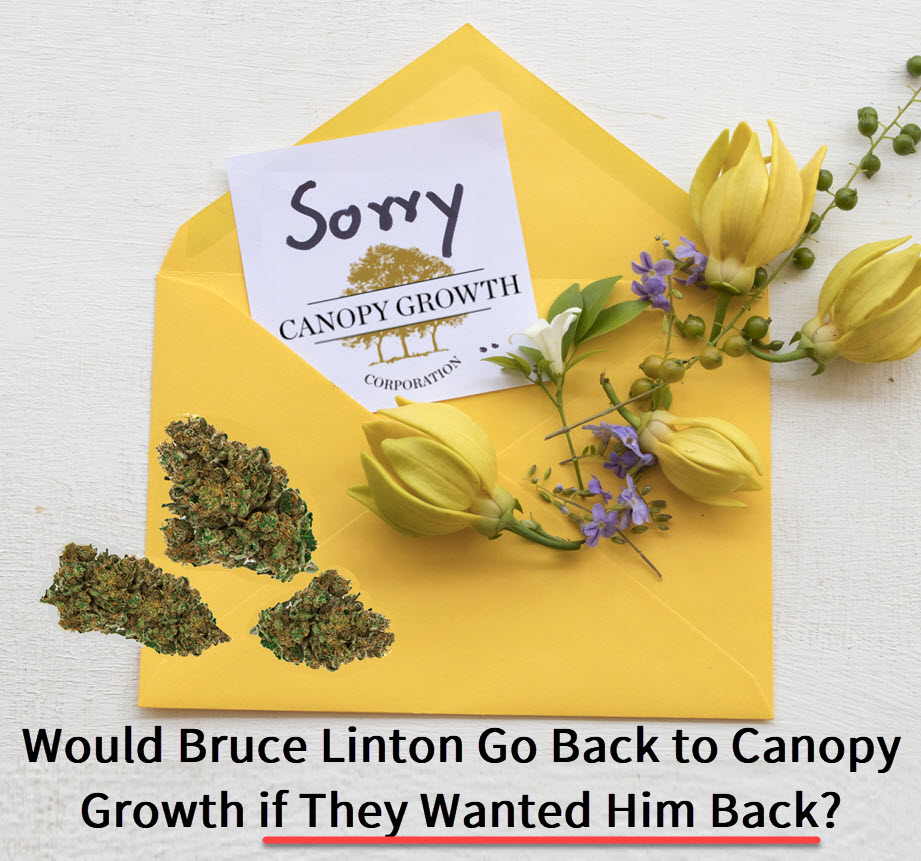 WOULD BRUCE LINTON GO BACK TO CANOPY GROWTH TODAY?
OR..
DOES BRUCE LINTON WISH HE WAS STILL CEO AT CANOPY?
OR..
WHAT WAS THE ONE MISTAKE BRUCE LINTON MADE AT CANOPY?