Medical Cannabis for Spinal Cord Diseases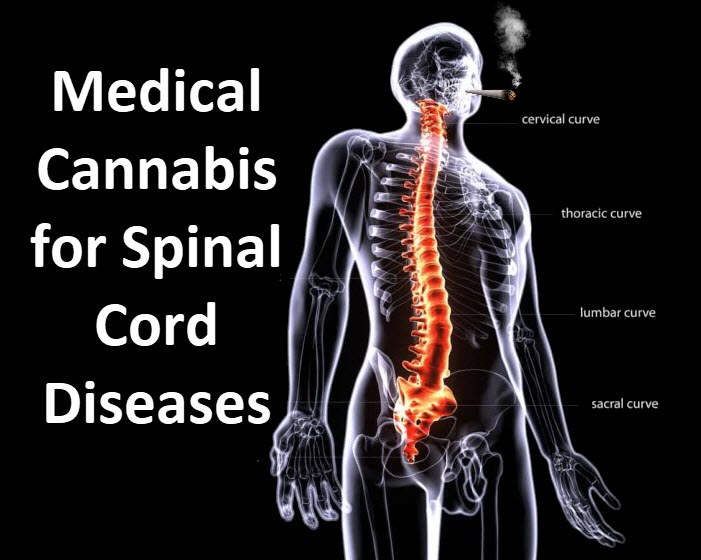 Most often, we take our back for granted, until we suffer from back pain. Everyone will tell you that it is not a comfortable thing at all. Sometimes, back pain is easy to deal with and some or another anti-inflammatory do the thing. But sometimes it is far more than that and not easy to resolve.
Our spinal cord is filled with nerves that send signals back and forth between the body and the brain. It is protected by vertebrae, the bone disks that make up your spine. Accidents could damage the vertebrae and open the spine up for injury. Some injuries go away after time, but some cause permanent changes and never go completely away. Other than just the physical discomfort, spinal injuries and disorders affect mental and emotional health too.
What is Spinal Cord Disease?
Because the spinal cord is so important in transmitting messages between the brain and the body, it is very disturbing when it gets injured, or a person suffers from a disease. Spinal cord problems can cause loss of movement and sensation. Sometimes this happens due to an accident, but some people have conditions and illnesses that trigger spinal cord diseases. Many conditions could affect the spinal cord from working perfectly. The diseases that could have an effect are:
Inflammations and infections
Degenerative diseases
Tumors developing in the spine could also impact the function of the spinal cord. Tumors are found under children and adults alike. Disorders and diseases related to spinal cord disease are:
Spina bifida
Multiple sclerosis
Spinal stenosis
Polio
Stroke
To know if your problem with your back is more than just a pain, a doctor will check for certain symptoms and characteristics. A physical exam is needed to determine the cause and confirm the diagnosis.
Throughout time, doctors considered spinal cord injuries and disorders untreatable and irreversible. It was believed until recently, that the central nervous system nerves of the spinal cord can't regrow after injury. Doctors now know that damaged peripheral nerves in the body can regenerate and fully restored. A rat experiment in the 80's that the central nervous system could regrow their axons or nerve fibers under a lab environment that copied the peripheral nervous system.
What are the symptoms of spinal cord disease?
The spinal cord is organized and has specific functions. Cord damage produces therefore specific symptom patterns based on where the problem lies. Some of the symptoms that might be present are:
Loss of sensation
Weakness
Loss of bowel control
Loss of bladder control
Changes in reflexes
Paralysis
Erectile dysfunction
Back pain
Diminished sweating
Functions could be lost partially or permanently. The functions above the spinal cord injury will not be affected. If you get sudden weakness or paralysis and the muscles go limp, you might have a spinal cord disease. Spasticity and spasms could also be an indication.
What Are the Effects of Spinal Cord Disease?
Effects could be overwhelming at first, but with therapy could help a person to deal with the changes. Typical areas affected include:
Bowel Control – the intestines and stomach continue working as ideal but controlling bowel movements could become difficult.
Bladder Control – the bladder keeps storing urine from the kidneys. With a spinal cord injury, the urination message function is not working anymore. The risk of urinary tract infections increases then. A person is also more prone to kidney or bladder stones, and kidney infections.
Circulatory Control – Many circulatory issues could develop due to spinal cord injuries. There could be swelling of the extremities and problems with low blood pressure. Changes in circulation could increase the risk of pulmonary embolus, deep vein thrombosis, and other types of blood clots. Circulatory control problems could also end in autonomic hyperreflexia, which is a life-threatening rise in blood pressure.
Skin Sensation – part or all skin sensation below the neurological injury could be lost.
Respiratory System – spinal cord disease could make it hard to breathe or cough. It can also lead to all sorts of other respiratory problems.
How Can Medical Cannabis Help?
Similar to Multiple Sclerosis, Spinal Cord Injury could also lead to spasticity. Marijuana is able to relieve muscle spasticity in a safer way than traditional medicine. Medical marijuana is also able to fight against the pain that is very present in spinal cord diseases. Many studies show that cannabis can limit neurological damage. The cannabinoids help to reduce pro-inflammatory cytokines and delay atrophy and degeneration. It preserves the white matter around the injured area and protects the myelin sheath surrounding the spinal cord.
Cannabinoids help to ease neuropathic pain and make it then an effective way to treat pain derived from spinal cord injury.
Other symptoms treatable by medical cannabis are:
Stiffness
Severe pain
Sexual dysfunction
With more studies following on how the peripheral nervous system could be influenced by cannabis, effective ways to treat spinal cord disease is just a matter of time.
MARIJUANA FOR DISC AND SPINAL ISSUES, READ MORE…
HOW MARIJUANA CAN HELP WITH SPINAL INJURIES, READ THIS!
OR..
HOW CANNABIS WORKS FOR BACK AND DISC PAIN, CLICK HERE.
OR..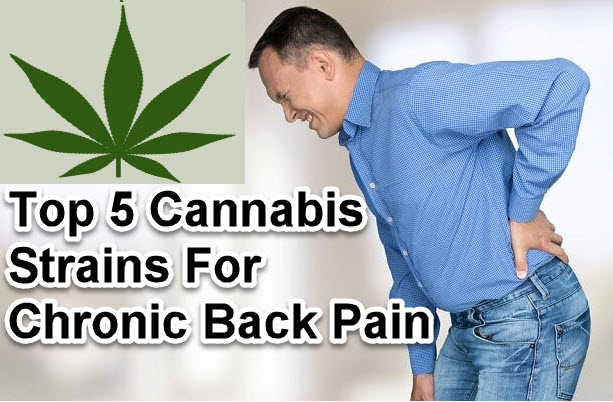 CANNABIS STRAINS FOR CHRONIC BACK PAIN, OUR LIST!