Why is my marijuana plant taking so long to mature?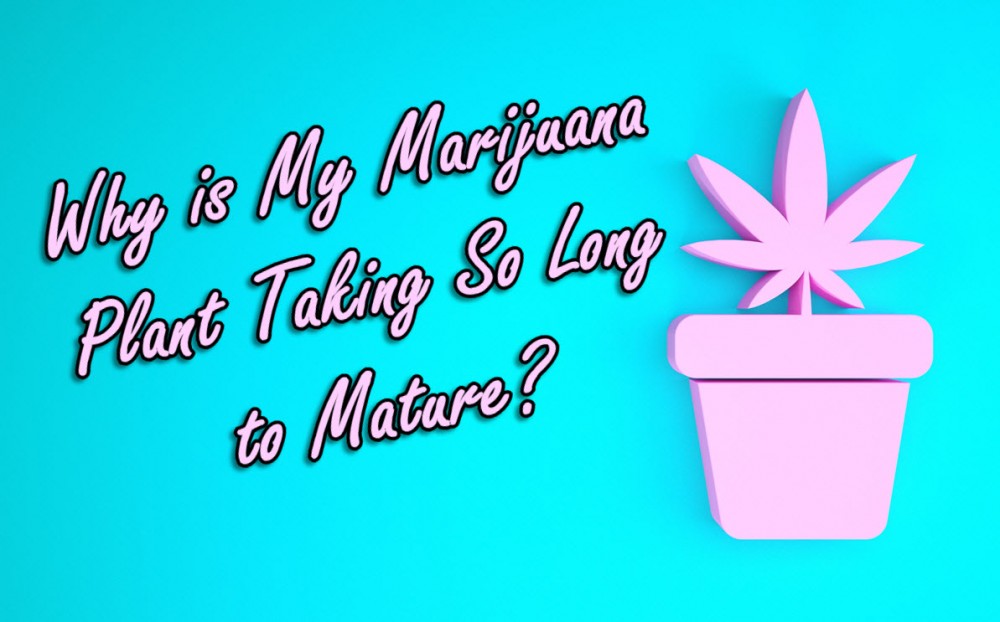 Growing cannabis is a skill that like many others can only get better with time. However, this can only be achieved with sufficient knowledge and constant practice which is why more time and money is being pumped into several research endeavours to make this a reality. But, be that as it may, there are some situations that call for special measures because they pose serious challenges for your plant yield. And the most prevalent of these situations is the case of cannabis plants that take too long to mature.
This has being a constant source of worry for several cannabis growers out there, and while this can be frustrating, in most cases it's usually down to minor mistakes being made by the grower. Which is why in here I'll talk about the several factors that could be the reason for your cannabis plant stunted growth, and when I hit what you're doing wrong be sure to take note of it and make changes so you can enjoy high yields going forward.
Lighting
For a successful cannabis growth, lighting is very important and can make or break your cannabis harvest. There are different types and models of LED lights which are essential to the growth of your cannabis buds with lighting hours varying according to strains. However, it has been found that some strains react to some LED lights either for better or worse. Sometimes it can just be due to the number of lighting hours and at other times, it might be caused by the specific model of LED light being used. This can be rectified by either changing the LED light model or reducing or increasing lighting hours as needed.
There are a few cannabis strains that take considerable time before outgrowing the flowering stage, the majority of them are usually strains that yield more than others. On the other hand, there are some strains that are considered "lazy" which take a long time flowering without any reason and become harvest-ready overnight. All that is needed in this case is usually patience and lots of monitoring as anything else could make you lose out on high yield.
Impractical beliefs
Many cannabis growers are usually too eager to harvest without nurturing their plants to the right stage. This is because they have some impractical beliefs or expectations regarding their plants without considering the various factors that come into play before the plants can mature and be ready to harvest.
Sometimes the seeds you planted could be the reason why your plants are not growing well. Buying substandard or old seeds could mean slow growth for your plants regardless of the strain and could result in low yields at harvest. When preparing for planting, do ensure that you buy good quality and healthy seeds.
While tending to plants, many people especially new growers do not usually know the correct amount of water to put into the plants. Over or under watering your cannabis plants is one of the reasons why it will not do well because it is important not to feed your plants too much or not enough water in order to ensure their successful growth. One way to do this is to water at regular intervals after checking the water content of the plant by ensuring the surrounding soil dries out before watering again.
Some cannabis growers are usually too eager or cautious that just like under or over watering of their plants. They sometimes under or overfeed their plants with nutrients which leads to the plant not doing well enough. In such cases, it is quite important to find the right balance and also follow the approved quantity of nutrients to put in your plants in other to ensure healthy growth.
pH Level
Cannabis plants are very peculiar and exacting, this is so because for it to grow healthily, it flourishes only within a small range of pH level which in turn affects its nutrient intake. As a result, it is essential to make sure that the correct pH level is dialed based on the method used in growing your cannabis plant.
Temperature
Irrespective of where it is being grown, the temperature in which your cannabis is being grown can reduce or stop your plant growth completely. This calls for close monitoring of the temperature of the area in which your plant is being grown and raising or lowering this temperature as necessary.
Bud Infestation or Rot
If your cannabis buds get infested with hermies or begin to rot, there is a high possibility of it spreading to and affecting other buds. To prevent this, it is important to separate the affected bud from the rest and harvest immediately. Also, you must make sure that it hasn't contaminated your growing area or spread to other buds.
Bottom line
On a final note, all the above factors that play a role in slow or halted growth in cannabis plants can be easily identified and properly controlled with constant monitoring. Therefore, in order to ensure a healthy and high yield plant it is important to stress the need for constant monitoring of the plants with the right balance of care.
CANNABIS PLANT GROWING TIPS, CLICK HERE.
HOW TO PROPERLY WATER YOU MARIJUANA PLANTS, CLICK HERE.
OR..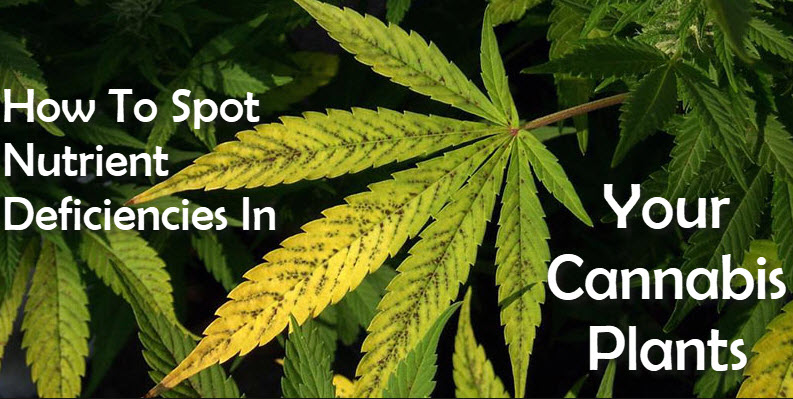 HOW TO SPOT NUTRIENT PROBLEMS IN CANNABIS PLANTS.
OR..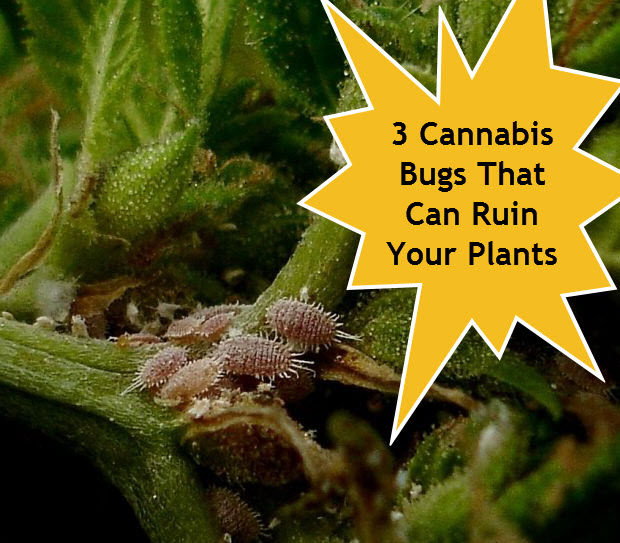 BUGS IN YOUR CANNABIS PLANTS, CLICK HERE.